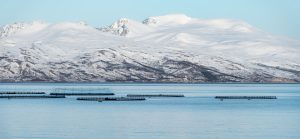 The 5th Annual Aquafeed Extrusion e-Conference co-organized by VIV, International Aquafeed and Fish Farming Technology magazine and Dr Mian Riaz of Texas A&M University is here. The conference will be hosted as a LIVE online event over the course of two days. This rendition of the conference will specialise in extrusion and the related equipment for aquatic feeds. The two-day event will feature a variety of industry experts delivering innovative presentations on how users can make the best use of their extrusion machinery and aquafeed systems.
Date: 10-11 March, 2021
Time: 06:00 – 10:00 (CST Time)
Aquafeed Extrusion e-Conference Program
You are welcome to contact us with your questions and bookings.
e: sunsafa@rocketmail.com
m: +98 990 527 9213